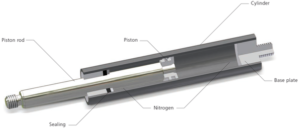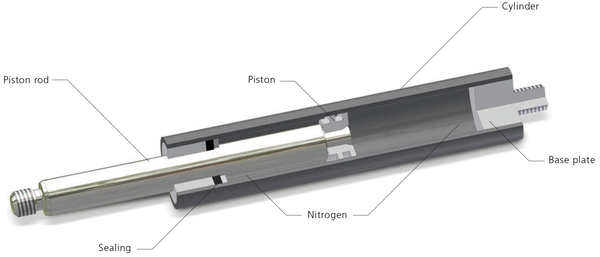 The standard Gas Springs are often referred to as Gas Shocks, Gas Pistons, or Gas Struts.
Our gas springs are the perfect product to help control the motion of your lid, door or cover.
The standard gas spring sits as standard in every  tailgate of a car. Each gas spring is pressurized with nitrogen gas and contains a small amount of lubricating oil within the cylinder. 
Gas springs are used when masses or weights are to be raised, lowered or held without much effort. Unloaded, this spring is always extended. When a force greater than the compressed nitrogen fill pressure is applied, the gas spring pushes together. 
Please contact us if your requirements are for extended lengths and stroke sizes not listed here; custom Gas Springs, Pistons, Struts are available.
Yes, please send me a quote.