Overview Operating Systems :
For all lockable gas springs we can offer you various compatible release systems. These are suitable for every different gas spring application you can desire. If you have a specific question or need you can always contact us for advice.
Overview Operating Systems :
The Operating Systems program is divided into 3 categories: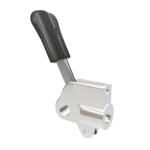 There are different trigger heads with operating levers in different positions and lengths for applications with direct triggering on the gas spring.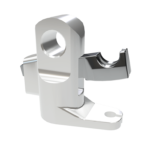 The Bowden cable release is used for applications in which the actuation cannot be carried out directly on the gas spring. This system consists of a release head on the gas spring, different lengths of Bowden cable, and a selection of different actuation units for the various applications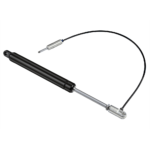 The most elegant and comfortable form of condition for the lockable gas pressure spring is the hydraulic release. It allows trigger points to be positioned perfectly. The hydraulic lines are easy to integrate around different corners and edges in your application.